I am a classically trained cellist and chamber musician who has studied in Norway, Sweden and the UK. I completed a Master's degree in Chamber music at the Royal College of Music in London, where I have also studied baroque cello as a second subject. I gradually became interested in the contemporary music scene, yet at the same time increasingly frustrated by the lack of respect many classically trained musicians show this music. I feel there is a growing interest and understanding, but additional attention is beneficial concerning interpretation and how to empower the personal voice of the performer in order to create a stronger sense of presence in playing.
Since 2013 I have been an Artistic Research Fellow at the NTNU Department of Music, affiliated with the Norwegian Artistic Research Program. The program was initiated by the Norwegian government in 2003 to create funding opportunities for artistic research resulting in an artistic equivalence of a PhD, similar to research funding within other fields. The focus is on maintaining and developing a high level of artistic quality, as well as reflecting and sharing new insights with the artistic and academic community.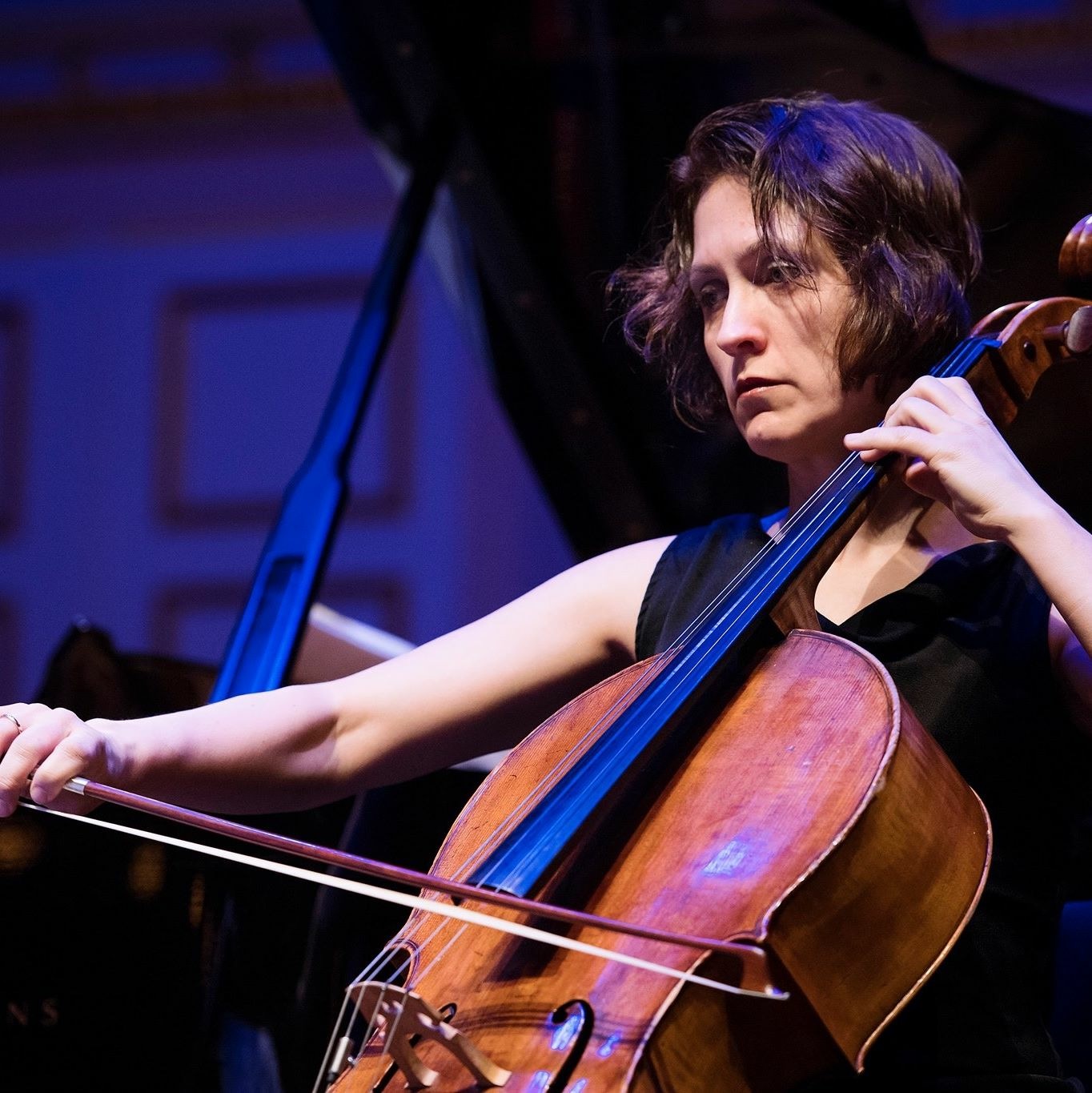 I am a member of Alpaca Ensemble and director of the board of Trondheim Sinfonietta, as well as performing with them.  I also play with the Trondheim Soloists and have participated in several Trondheim Jazz Orchestra projects.
I won prizes during my time at the Royal College of Music, London and was String Department Assistant at the Royal Welsh College of Music and Drama in Cardiff, Wales fra 1999- 2001, before establishing in Trondheim as freelancer.
My discography includes 12 phonograms with contemporary and crossover music, of which   "Så Rart…! (2008)", with Trondheim Sinfonietta and music by Trygve Brøske won Spellemannsprisen, the Norwegian Grammy for best children's record 2008! and "Systema Naturae (2010)" with chamber music by Lene Grenager was nominated for the  Spellemannspris in two categories. Khipukamayuk, also with music by Grenager, was nominated for Spellemannspris in 2016.
I worked as a producer for the Trondheim Chamber Music Festival from 2006-2009, and was the leader of Trondheim International Chamber Music Competition from 2009-2013.
For more info about me and other projects: www.cello.no  and Marianne Baudouin Lie on Wikipedia